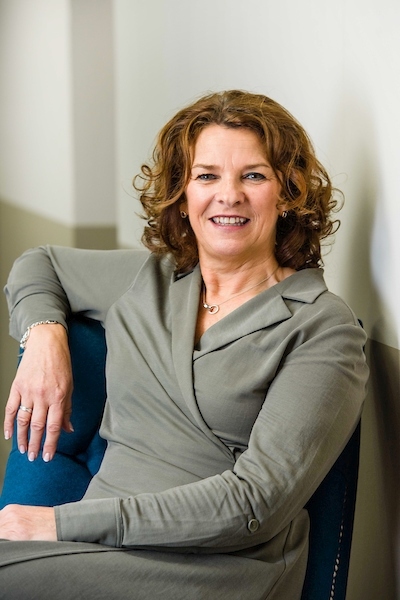 Dorcas Crawford
Mediator & Conflict Management Consultant
CEDR,
Mediation Institute of Ireland
"Her efforts to achieve a resolution were quite heroic. She saw possibilities where we saw only hopelessness." HMRC Senior Director
"The difference after our mediation was unbelievable. To have the ability to bring two people to understand the frustrations that each have with one another without argument was remarkable." Quote from Chambers & Partners 2018
Overview
Dorcas Crawford practised as a solicitor from 1987 until 2021 in a leading Belfast firm, Edwards & Co, where she was also Senior Partner. She specialised in litigation for most of her career. In 2008 she pursued a longstanding interest in mediation and completed CEDR's Mediation Skills Training Course becoming an accredited mediator and she was invited to be one of the founding members of CEDR Ireland's Mediation Practice Group in 2011.
In 2009 she set up a working group in Belfast to work with the legal profession and members of the judiciary to raise the profile of mediation in N.I. and she frequently speaks at business events and writes in the business press about the benefits of mediation.
In 2013 Dorcas participated in the CEDR specialist Panel set up to consider the use of mediation in Public Inquiries because of her wide experience in Public Inquiries in Northern Ireland. The Panel prepared a report for the UK Government which was published in Jan 2015 (Setting Up and Running a Public Inquiry, Guidance for Chairs & Commissioning Bodies).
In 2015 she launched a specialist mediation service in Belfast, the better way (www.thebetterwayto.com).
In 2021 Dorcas retired from the law to focus full-time on the better way and is now a Conflict Management Consultant, bringing her mediation and facilitation skills to directors, senior management teams and board members in commercial, third sector and public sector organisations.
Dorcas is the only NI Mediator ranked in Chambers UK (2016 – 2020).
Mediation Qualifications
· CEDR Mediation Accreditation (2008)
· CEDR Certificate in Advanced Negotiation (2013)
· Mediation Institute of Ireland Workplace Mediation Training (2014)
· CEDR Facilitation Skills Training (2014)
· Trained and accredited in the delivery of the Conflict Dynamics Profile (Institute of Workplace Dynamics, Europe) (2019)
Mediation experience – Dorcas conducted numerous commercial/ transactional mediations in her early years as a mediator but now specialises in business and workplace mediation and conflict management
Some examples:
· Facilitator in a project with a non-departmental government body working with senior directors to design a process for engaging with government and managing potential conflict with representative bodies. A series of full day sessions and workshops allowed the project to proceed in a constructive and collaborative way.
· Mediator/ Facilitator in a dispute between two senior colleagues whose relationship had broken down resulting in a complaint by one party. The parties chose to engage in mediation as an alternative to a formal grievance process and in two half day sessions worked to find a successful resolution.
· Mediator in a workplace/ business dispute between a director and a senior manager. The relationship, crucial to the effective functioning of the business, had broken down to the extent that both parties were suffering and the difficulties were having an impact on the business. Two half day mediation sessions, together with follow-up reviews, resolved the difficulties and resulted in a positive and highly effective working relationship.
· Facilitator/Mediator in a high level conflict situation between senior directors in a company resulting in a dysfunctional department. Three full day sessions resulted in the parties working together to uncover the cause of the conflict and to find long and short term solutions for a productive future.
· Mediator in many workplace disputes for 3rd Sector and commercial organisations where relationships had broken down to the detriment of the parties concerned and to the organisation.
· Delivery of conflict management workshops, including the use of the Conflict Dynamics Profile, to Senior Leadership Teams.
Training Services
• Mediation skills training and CPD to HR Directors in Healthcare
• Mediation skills training to 3rd sector clients
• Training in managing conflict in the Boardroom to senior directors, shareholders and senior management teams in commercial organisations
• Delivery of conflict management workshops to HR teams in Public Sector organisations
Parties said:
• "Dorcas was able to achieve what our company couldn't achieve in a year - bringing two people to a point where they could have a civil discussion - a few sessions and it seemed like a tide that was immovable had finally turned."
• 'Her efforts to achieve a resolution were quite heroic. She saw possibilities where we only saw hopelessness'
• "A lively, energetic and engaging style helped motivate parties throughout"
• "Sensitive to parties, their needs and position"
• "The thorny issues were discussed by the mediator in terms which encouraged agreement and in a positive and purposeful way.
• "The mediator's patience and persistence were considerable but most of all the spirit of the mediator led to an environment where agreement was not just possible but desirable for the parties".