Lawyers mediate with Department of Justice - another great mediation success story

---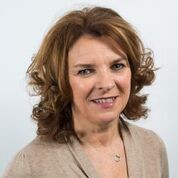 After years of heated arguments, months of striking and a Judicial Review hearing, yesterday's news of a successful resolution to the dispute between NI lawyers and the Minister for Justice over Legal Aid Cuts will be welcomed by an array of people who have been affected by the issues.
It's also welcome news to those of us who believe mediation should be the first port of call in dispute resolution, rather than the last. This in particular was one of those disputes that people could see no way out of. Trench lines had been drawn some time ago and any prospect of progress looked grim, and yet, as is so often the case, mediation is a process that can, and repeatedly does, bring parties into an atmosphere where resolution becomes everyone's common aim and the momentum that builds around the process encourages the parties to take their chance at leaving the dispute behind and finding a way ahead.
So congratulations to the parties and to the mediator who clearly put huge efforts into finding a solution.I hope that this will be another success story that will persuade those in the legal profession in Northern Ireland who remain cynical about mediation of its wide-ranging benefits.

For information about the better way Mediation service contact us at www.thebetterwayto.com