The Better way announces seminar for the legal profession on representing your client in mediation

---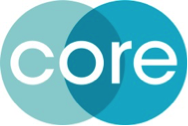 Representing Your Client Effectively in Mediation
A seminar for solicitors and barristers
on
Friday 4th December 2015
9.30am – 12.30pm
The Mac Belfast
Solicitors attending will be eligible for 2 ½ hours CPD
Mediation is being used increasingly in Northern Ireland in all areas of litigation, with solicitors and counsel playing a crucial role in achieving the best outcome for their clients.
But the skills involved in mediation advocacy are different from those traditionally learned by lawyers for appearing in court or conducting negotiations.
This 3 hour seminar looks at the role of the lawyer in mediation and how it can be enhanced in order to maximise the mediation experience for your client.
Scotland's leading mediator, John Sturrock QC, of Core Solutions in Edinburgh will lead the seminar and, together with  Dorcas Crawford of the better way ( in association with Edwards & Co Solicitors ) will take participants through the key issues.
 Topics will include:
Preparing for mediation; what needs to be done
Engaging with the "other side" – before and during the mediation day
Effective representation – what is good mediation advocacy?
Engaging with the mediator – what works and why?
When the going gets tough; bottom lines, impasse and 'big picture' thinking
Trouble shooting – handling difficult situations
Drafting the resolution agreement – what to think about
Seminar fee: £125 + vat
To reserve a place contact: Pauline.mcdonnell@edwardsandcompany.co.uk
Places are limited & early booking is recommended
John Sturrock QC, Founder, CEO and Senior Mediator
As the founder and chief executive of Core, John has pioneered mediation and high quality training in business, the professions and commerce in Scotland and elsewhere. He has been described as "universally regarded as Scotland's finest mediator" and has conducted around 400 mediations covering a broad range of disputes in the public and private sectors in the UK, mainland Europe, Middle East and elsewhere. Who's Who Legal of the world's leading commercial mediators describes John as "internationally recognised as a major player in this area". John is also a mediator with Brick Court Chambers in London. He trained in negotiation at Harvard University and was named Specialist of the Year at the Scottish Legal Awards in 2003 and Mediator of the Year at the Law Awards of Scotland in 2009.  He was awarded the Honorary Degree of Doctor of Laws from Edinburgh Napier University in 2010.
He is an internationally recognised coach, facilitator and strategic adviser in the fields of negotiation, mediation and communication and has worked with business leaders and executives, senior civil servants, top athletes and parliamentarians and has been described as "one of the best teachers of mediation." He became a Queen's Counsel in 1999, is a Visiting Professor at Strathclyde University and, as the first Director of Training and Education in the Faculty of Advocates from 1994 to 2002, designed and led the Scottish Bar's award-winning advocacy skills programme. 
Dorcas Crawford, Senior Partner Edwards & Co Solicitors
Founder of

the better way
Having been a litigator for over 20 years, and having seen clients becoming increasingly frustrated by the litigation process, in 2008 Dorcas came to the view that there must be a better way and completed her training in London with CEDR to become an accredited mediator. Since then she has conducted numerous commercial mediations, ranging from small construction disputes to £multi-million procurement claims. Mediations have also included high value banking disputes, an HMRC dispute, landlord/ tenant disputes, professional indemnity cases, building disputes and a major adverse possession chancery case.
In June 2015 Dorcas broadened her mediation service by founding  the better way a service for businesses and  3rd Sector organisations providing mediation, facilitation and training in dispute resolution and prevention. the better way, as well as providing a commercial mediation service, works with board members, senior management teams and HR professionals to  develop and implement effective practices for preventing and resolving disputes in their organisations.
In addition Dorcas has played a major part in raising awareness and the use of mediation in the legal profession in NI, organising events and workshops for the Judiciary, the Bar and the Law Society. She has run a number of seminars for the business community in Northern Ireland, the Banking Industry and the 3rd Sector.