Charities and social enterprises urged to embrace The Better Way

---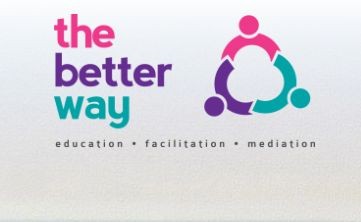 Charities and social enterprises could make much needed financial savings by engaging in mediation instead of costly legal action - that was the message this morning as Belfast based law-firm Edwards & Co launched 'the better way', a dedicated mediation service for third sector organisations in Northern Ireland.
the better way aims to revolutionise how charities and social enterprises prevent and solve conflict within their organisations. The bespoke mediation service aims to prevent, diagnose and resolve disputes at both board and staff level. The complex nature of third sector organisations - including funding models, a combination of professional staff and volunteers and their increasing role as service providers - all mean that conflicts and disputes are more likely to emerge in the future. While mediation has been widely used in the private sector for many years, its use in third sector organisations has been limited until now.
Speaking at the event, Edwards & Co Senior Partner Dorcas Crawford said: "the better way is a unique mediation model designed to help third sector organisations avoid the costly legal bills associated with dispute litigation. Prevention is better than cure and a key aspect of the better way is the provision of training to spot signs of an emerging dispute, measure the potential impact and undertake early intervention to stop the problem growing."
A recent survey found that 42% of third sector board members agreed that conflict reduces levels of trust in the organisation and 29% said it actually threatened the survival of the organisation itself.
"Where an organisation has moved beyond the prevention stage, diagnosis and resolution are direct interventions which can end the dispute and improve organisational performance. Engaging with the better way means having an independent mediator work with all sides to reach a negotiated solution. As well as improving organisational performance and productivity, by engaging in mediation charities and social economy businesses will save themselves thousands of pounds in fees and much needed resources," added Dorcas.
the better way is Northern Ireland's first dedicated mediation service launched specifically for third sector organisations across the region. A 2015 CIPD survey showed that 38% of employees reported some form of interpersonal conflict at work, 28% said they had ongoing difficult relationships with colleagues and 10% actually left their organisation due to conflict.
"Conflict between individuals has taken place since time immemorial but when it begins to impact on organisation and workplace performance it can be very damaging. By engaging in prevention you can stop problems emerging and save your organisation valuable time and energy, enabling you to focus on the wider organisational and policy environment," added Dorcas.
The launch took place at Belfast's MAC with BBC Panorama presenter Declan Lawn and actor Michael Condron.